---
The problem with cars, especially ones that we've had for a long while, is they get really dirty if not maintained well, or if you just have kids.
Sometimes, we just want to have a quick snack or two, hang out with friends, do a road trip - all these activities end up with a messy car because of dirt, snacks, crumbs, and not just that, even water and soda spills too. We don't want that and the worst part is, it's really difficult to clean your whole car. Well, not anymore!
The 
Portable Car Vacuum Cleaner
uses state-of-the-art technology and packages it in a neat compact form factor. It cleans up your mess really fast and includes several unique nozzles to clean hard-to-reach places in your car too!
REUSABLE AND CLEANABLE FILTERS
Small handheld vacuum cleaners are designed with dust containers that meet high Efficiency particulate air (HEPA) standards. It's easy to assemble and disassemble, and easy to clean.If you encounter a problem, our customer support team will be there to help you at any time to help you solve the problem.
LIGHT AND PORTABLE
The tiny wireless vacuum is probably the smallest of all wireless vacuum cleaners, with a suction force of more than 5000Pa. It is easy to carry and store and can be placed upright.Can meet your daily cleaning needs. Advanced cyclone technology can achieve the fastest and deepest cleaning, easily remove dust, debris, cat litter, pet hair and other annoying residues.
RELIABLE LITHIUM BATTERY TECHNOLOGY AND LONG BATTERY LIFE
The cordless hand-held vacuum cleaner has a built-in lithium battery that can pass 500 charging cycle tests and can be fully charged in only 3-4 hours each time.With USB TYPE C charging cable, fast charging,With 6000mAh large battery capacity,A single charge can provide you with 18-22 minutes of battery runtime.
DUAL FUNCTION OF SUCTION AND BLOWING
The handheld-type vacuum cordless phone is designed with clever design. It not only has strong cyclone suction, but also can be used for carpets and hard floors. It can also be used as a dust collector. One end of the machine is connected to the suction nozzle for vacuuming, and the other end is connected to the suction nozzle for blowing dust.65db noise level can provide the best noise protection for your family and colleagues.
ACCESSORIES & ATTACHMENTS
Crevice nozzle
With the crevice tool you can, as the name suggests, easily reach between gaps or other narrow spaces in your car. In addition, you use the crevice tool between the car seats and corners of the chair.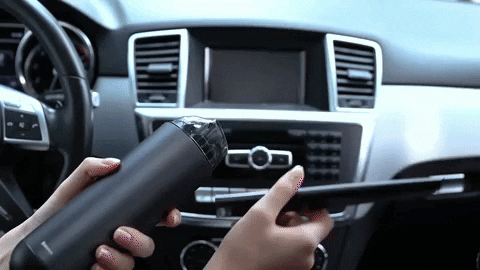 Brush Nozzle
this attachment is designed for dusting. Its long, soft hairs are gentle and won't scratch surfaces. Use it on furniture, blinds, lampshades, or on the dashboard of your car. Dirt and dust will cling to the bristles and get sucked into the open center of the brush.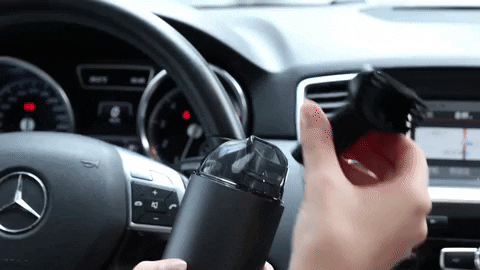 Specifications: 
Charging port: Type-c interface
Package Content
1 x Cordless Car Vacuum Cleaner
1 x Crevice nozzle
1 x Brush Nozzle
1 x Cloth Bag
1 x Charging Cable