---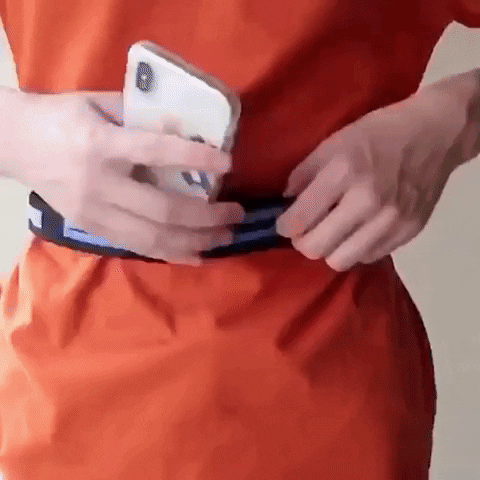 HANDS-FREE, CLUTTER-FREE, HASSLE-FREE
FITS ALL YOUR ESSENTIALS IN OUR BELT:
 keys 🔑 , smartphone 📱 , earbuds 🎧, credit card 💳, cash 💵
SLEEK & SLIM DESIGN: Our belt is made from durable, light-weight, extra-stretchy and breathable material. We designed the belt to fit snug around your waist while keeping the slim and sleek look. The larger pocket fits most standard phone sizes such as the iPhone 6 to X Plus and Samsung Galaxy. The smaller pocket is perfect for storing keys, credit cards, money, headphones, passport, tissue, pet treats, hair ties and more! Perfect for everyone in the family - from kids to grandparents!
HANDS-FREE EXPERIENCE: Our belt is non-restrictive and is water-resistant and sweat-resistant. Look good and feel comfortable wearing our waist belt during your run or gym workout or hide all your essentials when you travel, at large crowded places such as concerts, festivals, amusements parks such as Disney Land or sports events.
DURABLE & ADJUSTABLE: Our belt doesn't only go through our standard tough durability tests, it is also tested by thousands of runners, gym-goers and travellers. We make sure we put this in the hands of real people to ensure we have the best slim waist belt in the market.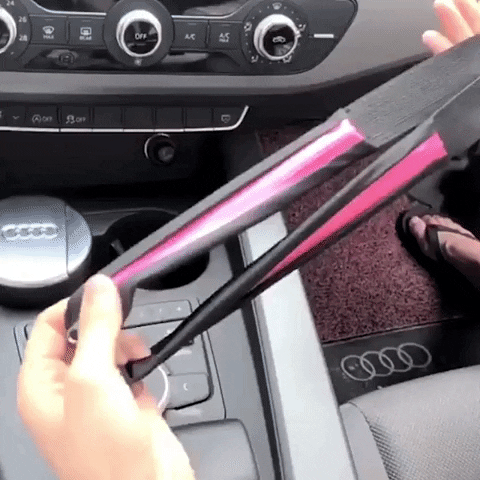 FIT AND SIZE: This two-pocket zippered pack fits men and women and can stretch up to 63 inches. The comfortable soft elastic from our waist belt prevents chaffing while the sturdy buckle and glides provide stability and eliminate bounce for the most active users. The flexible design lets you safely tuck your belt away under your shirt or jacket to be discreet.